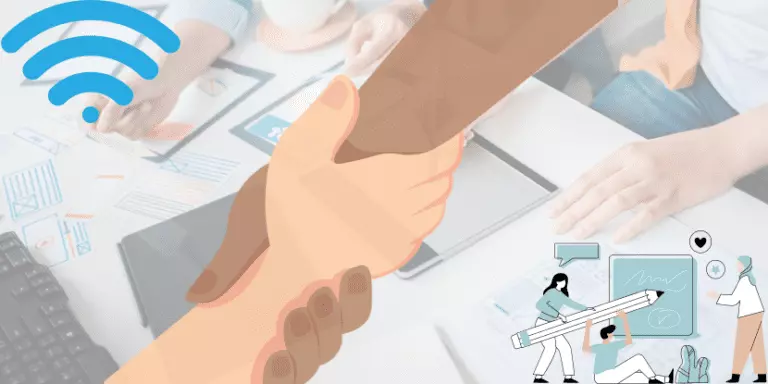 The required documents for a WPC License include an Equipment Type Approval Certificate. Before being marketed in the Indian market, every electrical gadget using WiFi or Bluetooth must have a WPC ETA LICENSE. For wireless products to be marketed in India, the WPC mandates that this certificate be obtained. Radio Frequency Spectrum is managed by WPC (Wireless Planning & Coordination), a division of the Ministry of Communication, a national radio regulatory body. A division of the Ministry of Communication's National Radio Regulatory Authority, WPC (Wireless Planning & Coordination), is in charge of managing the radio frequency spectrum. Equipment Type Approval (ETA), which is required for Wi-Fi and Bluetooth-enabled IT and electronic products that use an unlicensed frequency spectrum, is provided by the WPC Office (short-range domestic frequency).
What is WPC-ETA LICENCE
In 1952, the Indian government established a division known as Wireless Planning and Coordination (WPC). WPC is a division of the Department of Telecommunications, which was set up by the Indian government's Ministry of Communications and Information Technology. The National Radio Regulatory Authority, or WPC, is in charge of policing the radio spectrum. To meet the demands of users of wireless technology, WPC Office grants the WPC License (ETA) for electronic and IT goods. IT and electrical devices that fulfill the standards for human safety, such as Bluetooth and B. Wireless, are only permitted to be marketed in the Indian market with the previous permission of WPC.
The Required Documents for a WPC License to import, produce, or market products containing radio and/or wireless capabilities in India include an Equipment Type Approval Certificate (ETA Certificate). The Wireless Planning and Coordination Wing (WPC India) of the Ministry of Communications of the Government of India requires this certificate for items equipped with Bluetooth, Wi-Fi access technology, tiny digital radios (Zigbee), and Radio Frequency Identification (RFID), among other technologies
PERMIT ISSUED BY WPC – AUTHORITY
Network License: This license is given to suppliers of out-of-network services, such as B. Resellers of wireless and cable television goods. Certain wireless devices cannot be sold, bought, or imported without this license. The WPC will only issue you an off-network license if you have a registered company entity with the right people for the sort of equipment or activity you run. has three kinds.
Import Permit: To export wireless products to India, an import permit is given. It is authorized for the holder of this license to market its wireless goods within the Indian Territory.
Dealer Ownership License: The Wireless Product Council (WPC) issues the Dealer Ownership License to a person or organization that sells and distributes wireless devices.
A non-dealer possession license is given by WPC to people or organizations that don't sell wireless devices and don't have WPC licenses.
An organization that wants to exploit the nation's constrained radio spectrum capacity to offer communications services, such as cellular, cable, and DTH networks, must get a network license.
A license for an Internet Service Provider (ISP) is required by the Department of Telecommunications for any company that wants to offer Internet services (DoT).

Experimental License: The WPC Division must provide an experimental license to any company or person intending to carry out tests or research on wireless devices.
REQUIRED DOCUMENTS FOR WPC-ETA LICENCE
To get WPC ETA approval in India, the following papers are necessary:
A copy of the firm registration
The company's GST registration copy
Identity and residence verification for the designated person
A radio frequency test report from an Indian NABL-recognized laboratory or a foreign laboratory accredited to ISO 17025
Authorization Letter Specifications For The Product
IEC while importing
Import cases: A-Order
(CE/RoHS/ASTM/IN) Online Tariff Receipt Test Report
ABOUT ETA 
India requires Device Type Approval (ETA) for updating wireless devices. The WPC department must grant this authorization. An ETA certificate is required for any product using the unlicensed frequency band that isn't WPC-certified. Cell phones, RFID, Bluetooth, Wi-Fi, and other devices are covered under the WPC's Equipment Type Approval (ETA). A product that uses this frequency band is not required to have a WPC license since it has been given an unlicensed status. A document including a thorough test report of the equipment acquired from a certified laboratory must be provided to WPC to receive an ETA.
APPLICATION FOR ETA LICENSING 
If you are planning to sell Bluetooth and Wi-Fi-enabled items in the Indian market, it's important to obtain a WPC certification and an import license certificate. To apply for a WPC license, you will need to submit certain documents such as a completed application form, a copy of the manufacturing license, technical specifications of the device, test reports from authorized labs, and any other required documents. These documents are necessary to ensure that your product meets the necessary safety and technical standards set by the Wireless Planning and Coordination (WPC) Wing of the Ministry of Communications in India. 
DOCUMENTS ESSENTIAL FOR OBTAINING A WPC EQUIPMENT TYPE APPROVAL (ETA) LICENSE
RF test report from the FCC or ETSI for the radio product outlining the findings.
The RF report must contain the information below and come from a laboratory with ISO/IEC 17025 accreditation.
Peak Power Occupied Bandwidth; Power Spectral Density Frequency Range and Out of Band Emissions
Losses Calculated Values must stay within the WPC-mandated parameters.
The values beyond the limitations must be limited via hardware, software, or embedded programming and then retested to remain within the limits of the estimated value outside the WPC limits.
Informational Brochure (if technical information is not included in the instruction manual)
RADIO FREQUENCY
As we all know, to discuss any material or product we produce, go to the labs and you will get detailed and characteristic reports of the same. It is very encouraging to see that the WPC and Indian compliance authorities pay close attention to every detail while rewarding and granting every type of license. The RF report serves as the basis for the WPC ETA license.
RF testing is a technique for determining the frequency of radio broadcasts to make sure they are effectively utilizing the spectrum. Efficiency here refers to the absence of radio frequency interference in the airspace. The majority of transmission types, such as Wi-Fi, GPS, PMR radio, cellular devices, and many more, are covered by RF testing. Most places have laws requiring adherence to frequency criteria. For Equipment Type Approval (ETA), the WPC Registry requires an RF test report from a foreign ILAC-accredited laboratory or an Indian ILAC-accredited laboratory for products operating in the licensed frequency bands.
To receive ETA clearance to import or sell their goods in India, manufacturers and importers must test their products in a NABL/ILAC-recognized laboratory. If you're looking to obtain a WPC Certificate in India, there are some Required Documents For a WPC license that you must have to receive ETA clearance to import or sell your goods. Manufacturers and importers are required to test their products in a NABL/ILAC-recognized laboratory, and the test reports for each RF module included in the imported product must be uploaded in their entirety to obtain WPC ETA clearance. In addition, for unlicensed frequency band equipment, a comprehensive equipment test report from a certified laboratory is necessary to obtain WPC-ETA approval in India. We are leading WPC Certificate Consultants who assist clients by testing their equipment and compiling test results in compliance with the WPC's requirements.
EXPENSES AND TIMING FOR WPC-ETA LICENCE
The cost of an ETA license varies depending on the product, and the processing period is around 25-30 days. Existence and rejuvenation ETA WPC Since the license was given for a specific model, it is still valid as long as the model is produced in its original form. The WPC ETA license does not require reapplication.
CONCLUSION
There is no point in waiting for this licensing. If you are not accustomed to the procedure then there is no point in worrying, Induce India got your back. Induce India uses a goal-oriented approach to achieve the organization's requisite WPC-ETA approval requirements in India. A straightforward and forward-thinking method aids the business in quickly and affordably obtaining the license. Induce India provides thorough guidance, assistance, and adherence to the entrance requirements to obtain permission.
INDUCE INDIA official brochure to explore about all the services and products. Please download to explore.