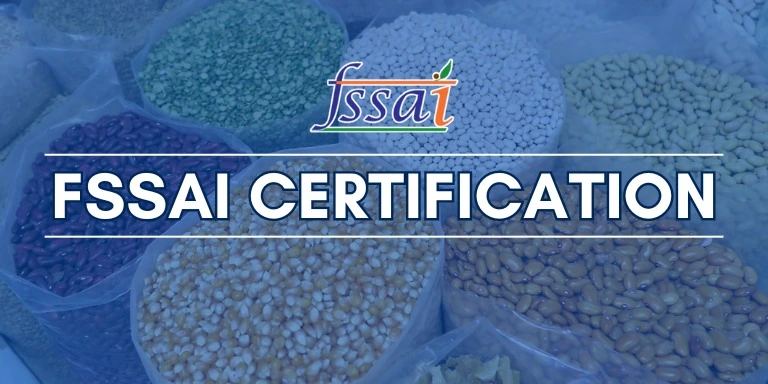 This government organization is in charge of monitoring the Indian food business and making sure it abides by all laws. Their responsibility is to make sure the food is pure and complies with the criteria. It is your responsibility to dispose of any food that does not adhere to the rules.
Consumers still don't trust the food business, despite it becoming one of the most sought-after sectors. The adulteration, addition of additives, or contamination of healthy food items is one of today's largest challenges. Foods may include inferior adulterants due to practical and financial considerations. The Food Safety and Standards Authority of India (FSSAI), which monitors, regulates, and inspects the food production, storage, packaging, and handling methods of food industry operators, was founded by the Indian government to solve this issue. This ultimate authority's principal goal is to regulate and oversee food safety in order to safeguard and advance public health.
Brief About FSSAI
The food sector has seen considerable changes as a result of the Food Safety and Standards Act 2006, which was passed to encourage food hygiene and quality. The Authority has offices in Delhi, Guwahati, Mumbai, Kolkata, Cochin, and Chennai, among other cities. According to the legislation, no one is allowed to open or run a food shop without first registering with or getting a license from the FSSAI. As a result, obtaining an FSSAI license or registration is now necessary for every company that produces, processes, packs, or distributes food. The Food Safety and Standards Authority of India, often known as FSSAI, is an autonomous agency approved by the Indian Department of Health and Family Welfare. Former Union Minister Dr. Anbumani Ramadoss created the Food Safety and Standards Act of 2011 (FSSAI), which went into effect in 2006, on August 5, 2011.
All food business operators (FBOs) in India are granted food licenses by the Foreign Security and Standards Authority of India (FSSAI), a statutory body, in accordance with Section 31(1) of the FSS Act 2006, in order to control the quality of food in accordance with the FSSAI's rules and regulations.
Because we believe in making ongoing attempts to exceed our clients' expectations, Induce India, a compliance services provider in Delhi, offers you a service that is dependable, transparent, and timely.
Importance Of FSSAI Certification
All businesses involved in the food supply chain must, of course, have licenses. They cannot trade in the Indian market if they don't.
To receive FSSAI certification, you must also submit a sample of your product and other pertinent information. As a result, you can obtain the license if your product complies with FSSAI regulations. By adhering to the highest health standards, the FSSAI license assures the quality of the food and other items linked to food. As a result, it guarantees the consumer's safety from poor-quality or contaminated food.
The procedure for FSSAI Certification
The application will be sent in accordance with Form A.

A unique application reference number is generated once the application form is submitted.

The Registration Authority (RA) will decide whether to accept or reject the application for the FSSAI certificate within seven days after registration.

Either an inspection will be conducted by the Registration Authority or it won't.

If an inspection is not necessary, the food company operator may start operations.

The Registration Authority will, however, send out a notification for the inspection if necessary.

Inspection will be required within 7 days of the notification being issued for it.

You are qualified to receive the FSSAI accreditation and start your business if you passed the inspection.

The inspection will be done later on, within 30 days.

Advantage of FSSAI Certification in India 
Legal Advantages:
FSSAI Certificate gives the company the ability to get legal advantages in order to avoid the penalties that a food business would incur for failing to obtain an FSSAI license, including fines, disqualifications, or both.
Market Benefit:
FSSAI certification broadens market access and contributes to the growth of brand equity through improved product repute. By doing this, you may guarantee customer security and legally offer your goods in many places without harming consumer demand. The FSSAI accreditation also has additional advantages, and you may be eligible for perks like government assistance and simple credit access. Consequently, having the FSSAI license is advantageous for both you and your consumers.
Documents Needed 
As identity evidence, you can use your Aadhar card, passport, voter ID card, driving license, etc.

specifics about the type of business.

If the business premises are rented, you must provide the leasing agreement.

If applicable, you must provide proof of government registration, such as documents attesting to your company's incorporation, a trade license, a partnership agreement, firm registration, a GST registration number, etc.

You must provide the MoA (Memorandum of Association) and AOA (Article of Association) or Partnership Deed if the business location is a partnership firm or private limited corporation.

It is necessary to submit the Trade License, Corporation License, Municipality License, Shop, and Establishment Registration (anyone).

Form for FSSAI declaration.
Documentation necessary for manufacturing or rebuilder categories,
The design of the facility.

images of production facilities.

The information about the items is submitted on the firm letterhead.

On the firm letterhead, information about the production-related machinery is included.
Conclusion
Induce India has a history of offering top-notch services to some of its most well-known companies, demonstrating that we take care to coordinate properly with you and the FSSAI officials for acknowledgments and adhere to FSSAI licensing criteria. We are prepared with professionals and resources to help you fully comprehend the FSSAI certification method while obtaining food licensing paperwork, complying with FSSAI requirements, and more since we care about exceeding our clients' expectations. As a result, getting a food certificate is simple in India.
INDUCE INDIA official brochure to explore about all the services and products. Please download to explore.