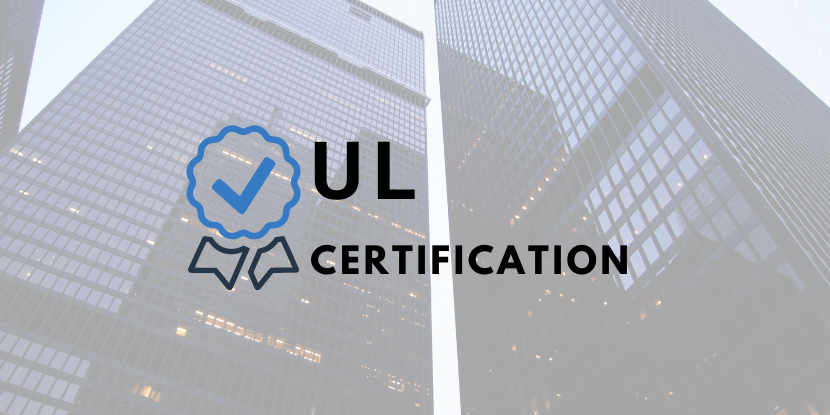 The security of your workers and clients should be your first priority if you are a business owner. To prevent malfunction and unintentional harm, it is essential that the equipment your employees and clients use is in excellent working order and, more significantly, that it is built and installed properly. How can you be certain that this is the case and how can you know for sure? You won't believe how simple the solution is—just install UL-listed equipment.
Brief Of UL Certification
One of the first organizations to offer safety certification is Underwriter Laboratories (UL). They certify goods based on industry-wide standards for factories, procedures, or systems. For a wide range of categories, they provide more than twenty separate UL certifications. In the United States, many UL Marks are country-specific and are never used or visible, and vice versa. There is no general UL approval; instead, their certification is broken down into listing, recognition, and categorization. Manufacturers who produce goods that adhere to UL standards are given the option to become UL Listed, which gives them permission to test their own goods and apply the UL Mark.
When a product used to make another product has the UL Recognized Service label, it may be utilized in subsequent manufacturing safely and is of high quality. A product used to make another product can be marked with the UL Recognized Service logo, indicating that it can be used safely in future production and is not a mark on a final good.
Products from a producer who produces goods that satisfy UL standards and maintains a track record with UL to assure quality and accuracy may be given the UL Classification Service. Induce India will explain UL certification and its significance.
Significance of UL Certification
Being UL certified is significant since it proves the professionalism of manufacturers and service providers. Customers want to know that the business they engage to install their gadgets is capable of handling the task and that they take the time to verify that each piece of equipment they install has been tested and complies with safety requirements. Additionally, UL certification proves that a business complies with all local, state, and federal safety and environmental regulations. You can relax knowing that both your staff and consumers are secure.
We at Induce India are a UL-rated alarm servicing company in addition to designing and installing top-notch fire protection, security, and surveillance systems to safeguard your home and place of business. In accordance with the demands of the local authorities, we test and verify each installed system using trained and certified Induce India specialists. Our facilities may also offer UL Certificates of Conformity, and UL regularly checks to make sure we are upholding these requirements. You receive not only a great installation and top-notch customer service, but also the assurance that you are safe and in accordance with safety laws.
Procedures Of  UL Certification
Application – An application for UL certification is made when a product is still in the development phase. As a result, all product information is added and attachments are also supported.

Preliminary Evaluation – To determine if areas meet UL requirements, UL officials typically conduct a preliminary evaluation. This would be done to determine if the items required their own unique risk assessment methodology.

After an audit inspection of the applicant's production facilities, a request for quotation is sent to the applicant.At this point, the product life cycle is discussed.

Product Verification – Upon receiving the quote, UL engineers inspect the item and perform the test. The UL engineer will inform you about the UL requirements after completing the test.

Apply the UL Mark: If the product satisfies all of the UL standards, the applicant is granted the UL mark.
Conclusion
Whether you're trying to figure out how to get certified or searching for the top UL testing facility. Being certification consultants, we are experts in the field of UL certification. Induce India is an organization that specializes in helping companies get the details they want about regulations and product requirements in order to enter goods legally into international marketplaces. We work together with manufacturers, producers, testing facilities, and regulatory agencies all around the world. We give resources by collaborating and exchanging knowledge among agents. We can help to build and maintain partnerships among testing facilities, manufacturers, distributors, and international organizations.
INDUCE INDIA official brochure to explore about all the services and products. Please download to explore.