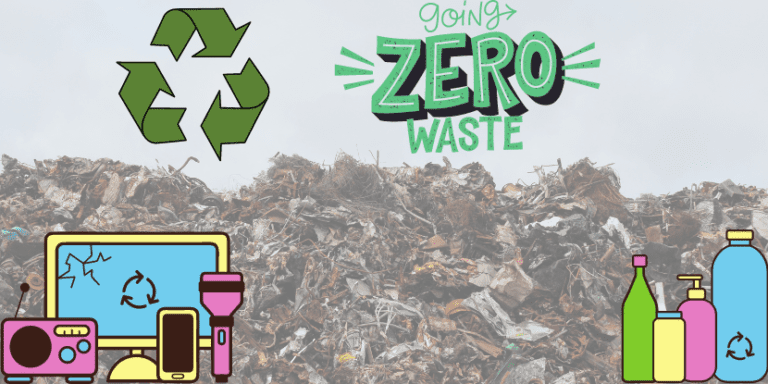 In this section, we discuss who is responsible for what when it comes to electronics—manufacturers, producers, bulk consumers, recyclers, dealers, firms that disassemble devices, and collection places.
A growing amount of electronic waste today is not just thought of as outdated or broken products. Since technology is developing so quickly, many electronic items that continue to function properly are now regarded as being antiquated. Older devices are replaced by the updated models, which then become e-waste.
An estimated 50 million tonnes of electronic waste are produced annually worldwide. Humans exposed to these chemicals can suffer harm to their brain, heart, liver, kidney, and skeletal systems. Approx 1.5 million people are affected by this only in India. Additionally, it has a significant impact on the nervous and reproductive systems of humans, which can result in illness and birth problems.
It is crucial to raise awareness about the threat posed by improper e-waste disposal because it poses an incredibly serious risk to the environment worldwide.
MANAGEMENT OF E-WASTE
Electronic equipment that has been abandoned is referred to as "junk" or "e-waste." Used electronics that are meant for repair, reuse, resale, recycling through material recovery, or destruction are also considered to be electronic trash.
E-waste processing done informally in poor nations may have a negative impact on public health and environmental degradation. E-waste disposal regulations were first enacted in India in 2011 and then updated in 2016, and they are now being followed.
PRODUCERS UNDER THE 2016 E-WASTE RULES
Producer means any person involved in the sale of e-waste, regardless of the sales method used, such as:
Produces and markets electrical and electronic equipment, as well as its parts, consumables, and spares, under its own name.
Offers sales of complete electrical and electronic equipment, as well as its parts, consumables, and spares made by other manufacturers or Suppliers, under its own brand.
Offers for the sale of foreign electrical and electronic equipment, as well as their parts, accessories, and consumables.
ABOUT E-WASTE EPR
Every maker of Electrical and Electronic Equipment (EEE) has extended producer responsibility (EPR). This is to ensure the correct treatment and disposal of e-waste by directing it to a licensed dismantler/recycler.
The introduction of the take-back program, the construction of collection sites, or both are examples of extended producer responsibility. Along with concluding contracts with accredited recyclers or dismantlers, either individually or collectively through a Producer Responsibility Organization (PRO).
The e-waste management regulations for 2016 state that.
All producers, including importers and online retailers like e-tailers and eBay, must now acquire EPR certification from the EEA.
PRO'S FUNCTION & RESPONSIBILITIES
The Producer Responsibility Group is a professional organization that has been approved or supported by manufacturers either collectively or individually. In order to ensure environmentally sound disposal of e-waste, the PROs assume responsibility for the collection and disposal of e-waste that accumulates at the "end of life" of the product producers. -Waste.
A PRO can assist a producer (or producers) with setting up collection centers, sites of collection, recovery programs, etc.)
The PRO and the producer(s) must have a written agreement outlining the PRO's responsibilities and role in managing EPR.
Set up a collection method, such as door-to-door collection, to achieve collection goals. (This can entail establishing collection facilities or running warehouses in compliance with regulations set forth by the Central Pollution Control Board.) Implement recycling and buyback
Logistics planning Make sure the e-waste that is gathered and recycled can be tracked. e-waste and processed trash disposal once their useful lives have been completed. Take care to recycle and disassemble in an eco-friendly manner.
Implementation of a trash collection and disposal awareness program for consumers, bulk consumers, and producers.
Assist producers in properly submitting quarterly and yearly returns. As needed by law, provide an extended producer responsibility plan.
E-WASTE THE GREATEST THREAT
Due to a lack of understanding, disposing of e-waste has grown to be a significant concern since it adversely affects both the environment and human health. E-waste recycling and improved e-management must receive greater attention in order to address the rising e-waste problem.
To limit waste formation, there must be enough control over the materials utilized in the production process (Freeman1989). By using fewer hazardous substances and minimizing the amount of extra raw materials held in storage, waste production may be decreased. Setting up processes for the verification and management of material acquisitions as well as an inventory monitoring system are two approaches to do this.
The first stage in setting up an inventory management program is to develop verification methods for all bought goods. All materials should be subject to a pre-approval process according to procedures. During the approval process, every production material is examined to see whether it contains any hazardous components and if any non-hazardous alternatives are available.
Making ensuring that just the necessary amount of material is ordered is another inventory management strategy to reduce waste. Setting up a thorough inventory management system is necessary for this. To guarantee that resources are only bought when necessary and only in the quantity required for a certain time period, purchasing processes should be in place. For manufacturers to be motivated to create eco-friendly designs, they must be in charge of controlling the end of life of their goods.
EPR REQUIRED A PRODUCTS LIST
Information Technology and Telecommunication equipment
Consumer Electrical and Electronics
THE EPR AUTHORIZATION PROCESS
Documentation: Before submitting the application, the applicant must compile the necessary documentation along with the EPR plan for EPR approval.
Filling Out the Application in the Relevant Format: The applicant must complete the required application form with the EPR plan and other necessary details.
Offline application: The applicant must deliver the offline application to the ETA department together with information about the manufacturer and the EPR strategy.
Application review: The CPCB officer examines the application, and the CPCB considers whether to approve the EPR plan. The CPCB officer may reply with a checklist for clarification if the supplied documentation is insufficient within 25 days. EPR Plan Approval: The CPCB President will accept the EPR plan once it has been examined by interested parties.
REQUIRED DOCUMENTS FOR EPR CERTIFICATE
Documents pertaining to the EPR strategy.
Information about the suggested awareness campaigns and related projects.
Budget Estimated for Enhanced Producer Responsibility (EPR)
Copies of the paper were made after consultation with retailers, haulers, recyclers, TSDFs (Treatment, Storage, and Disposal Facilities), etc.
Self-declaration of RoHS compliance in the appropriate format.
Technical records (supplier declarations for the product description, the material document, the components and/or assemblies, and the results of the analytical tests)
A copy of the authorizations or licenses issued by the concerned ministry or division to sell different goods or run a business as follows:
Particulars of the TIN
Information about the PAN Memorandum of Association IEC copy for importers
Copy of the license from the SPCB/PCC, Appendix
How can Induce India help in obtaining the EPR Registration Certificate?
INDUCE INDIA has a group of specialists that can assist you with getting your EPR Approval/EPR Testament. We are the main EPR enrollment consultant in India assisting our clients with getting EPR Enlistment in any piece of India.
Our EPR consultant specialist group assists the EPR Approval candidates during each step of enlistment with handling, from reports arrangement to concede of permit. We straightforwardly coordinate with the CPCB authorities for appropriate documentation and data stream during the entire certificate process with legitimate subsequent meet-ups. For more data, interface with our specialists.
INDUCE INDIA official brochure to explore about all the services and products. Please download to explore.