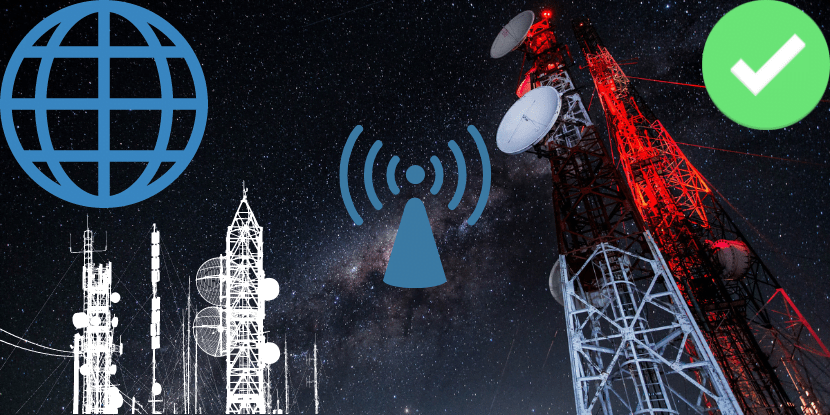 Have you ever thought that a larger market should have access to your product? Do you see growing your consumer base to as many as 500 million individuals? There are more than 500 million people living in the European Union. You must make sure that your product complies with CE standards for the European market if you intend to grow your company into new European markets. Induce India will provide as many specifics on the CE certification procedure in this blog as they can
CE Overview
Certain items sold in the European Economic Area (EEA) and the European Union will have the CE mark applied on the rear of them (EU). When used literally, CE stands for "European Conformity," a French phrase. A CE marking indicates that a product may be marketed inside the EU and EEA when it is attached to the product's back. Find out more about CE marking and Brexit here.
A CE mark constitutes the European conformity mark. The letters "C" and "E" form the logo for the CE mark. A four-digit identification number that identifies the certification procedure and appointing authority may also be included on products.
Contact Induce for additional details if you're curious to learn more about distribution laws in the European Union. We are consultants for CE marking. We can help you with the procedure, whether you're looking for a CE testing center or seeking to secure a certificate for your product. 
A product can move and sell without restriction throughout the European market with the help of a CE Certificate of Conformity. The user may see from this mark that the product satisfies the EEA's standards for health, safety, and the environment. Assurance of performance is not an assurance of quality. It only indicates that the item satisfies the criteria for sale in the EU.
It is crucial to understand that a CE certification does not always signify that a product is made in the EEA. If a product has the European Conformity Mark, it has been evaluated and found to meet the environmental, safety, and health standards that the EEA has established for products that are marketed inside the EEA.
Countries That Require CE Certification
A European Conformity Mark is required for goods sold inside the European Economic Area. Austria, Belgium, Bulgaria, Cyprus, Czech Republic, Denmark, Estonia, Finland, France, Germany, Greece, Hungary, Iceland, Ireland, Italy, Latvia, Lithuania, Liechtenstein, Luxembourg, Malta, Norway, Netherlands, Poland, Portugal, Romania, Slovakia, Slovenia, Spain, Sweden, United Kingdom, and Croatia are all part of the European Economic Area (EEA). Despite not being a member of the European Union, Switzerland recognises the CE mark as proof that a product complies with Swiss national technical norms.
Products That Require CE Certification
For many items to be marketed in the European Union, permits are necessary. Trying to figure out which foreign certifications are necessary might be challenging. We can assist you in getting your product up to code and in line with international legislation as a certification consultant.
Electrical goods

Communication equipment

IT hardware and home appliances

Goods, machinery, and safety measures with electromagnetic compatibility designed for usage in potentially explosive environments

Refrigerators and freezers in homes

Equipment measuring devices

Personal defense tools

Any product that uses voltage to work (AA batteries, car batteries, 110V or 220V, etc.), including but not limited to home appliances, IT equipment without telecom, fitness trackers (like Fitbit), handheld power tools, etc., is considered radio and telecommunications terminal equipment.
Induce India specializes in assisting companies to sell their products on international markets that use satellite, cellular, Bluetooth, and WiFi technology. We also oversee products like home appliances that need different safety permits. We can handle your safety approval if you use CSIA as your CE marking consultant.
Procedure For CE Certification
Identify the EU requirement: Choosing the product and model that will be certified with a CE mark is the first stage in getting the CE mark. Determine if the product complies with EU criteria by listing them as well.
The item satisfies the following requirements: The following stage after determining the EU requirements is to confirm that the items adhere to the necessary specifications for the CE marking, as well as the current directives and applicable Identify harmonic standards for the product. Medical equipment, mechanical devices, toys, low voltage, LVD, and other items are some of the directives.
Product testing: If the product satisfies all requirements, it must be put through an internal or external test in accordance with the directive and the standard's specifications. Building the technical file: Prepare the product's technical construction file and send it to the certifying authority responsible for the CE registration/certification.
Required Documents
Information about the product

Report on product tests

Manufacturer's Statement

Evidence of product compliance

a copy of the risk analysis
Conclusion 
We can teach you how to enter the European market for your product, whether you're attempting to find out how to secure certification, looking for the best CE testing center, or all three. We are certification consultants, thus we are fully knowledgeable about the CE compliance sector. Induce Indias specializes in assisting businesses in obtaining the necessary information on product specifications and rules in order to lawfully introduce items into foreign markets. Worldwide, we collaborate with suppliers, producers, testing facilities, and regulatory organizations. Through the sharing of knowledge and collaborations amongst agents, we provide resources. We can assist in establishing and strengthening connections between testing facilities, producers, distributors, and international organizations.
INDUCE INDIA official brochure to explore about all the services and products. Please download to explore.