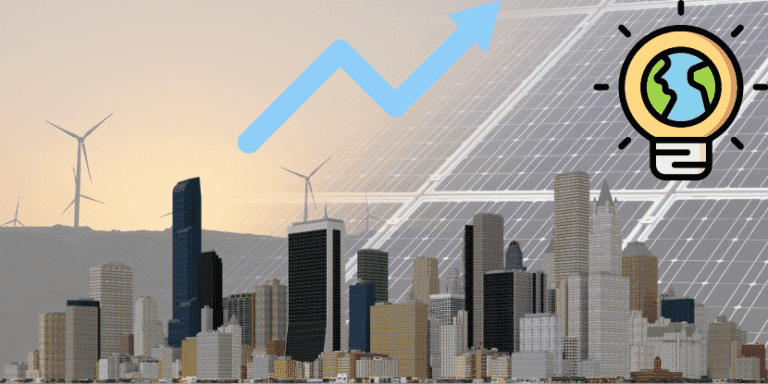 Conserving energy is the key to a successful future because it is the future. Everyone agrees that protecting the environment is vital and should take precedence. Some people even take action. Although this person must take the initiative to save energy, simply believing it to be a necessary or ecologically beneficial activity is not enough. We are creating and using more energy than ever as a civilization, and the need for energy is only growing. By living sustainably, everyone can help promote energy conservation. The Bureau of Energy Efficiency (BEE) is a statutory body under the Ministry of Power, Government of India established under provisions of the Energy Conservation Act 2001. BEE Certification in India is a legal requirement for certain products, and it provides a way to market your product.
The Energy Conservation Act of 2001's BUREAU OF ENERGY EFFICIENCY – a historic energy conservation effort – was put into effect by the Indian government on March 1. (BEE). To carry out its duties under the Energy Conservation Act, BEE is essential in cooperating with authorized consumers, agencies, and other groups as well as in learning about, locating, and making use of resources and existing infrastructure. The Energy Saving Act governs and encourages energy conservation.
BEE Certification in India
The Energy Efficiency Bureau of India bestows BEE accreditation on producers of electronic and electrical equipment. To do this, the Office of Energy Efficiency Certification examines the energy efficiency of equipment before assigning them to the BEE energy efficiency class.
There are lots of users of home appliances in India, the country with the fastest economic growth. Early in the 2000s, there were a lot more brands accessible as a result. He perplexed the Indian consumer by requesting advice on where to make a purchase. To assist them in making this choice and to maintain tabs on the level of energy use in the Indian economy, the Bureau of Energy Efficiency Registry was established. They achieved this by assigning home appliance access ratings to users. Organization for Energy Efficiency Under the Conservation Act of 2001, Star Label was created in 2002. His objective was to track how the Indian economy was affecting energy usage. Additionally, it provided a star rating so consumers could compare different energy-efficient items. It assesses items by the BEE energy efficiency criteria it has established to achieve this. Bureau of Energy Efficiency (BEE) Certification in India is required for certain products, and it provides a way to market your product.
The rules state that 10 household appliances in India must get BEE certification. Furthermore, BEE certification was made optional for the remaining 16. However, optional certification is also advised because it aids in building consumer trust in the business. Therefore, use the simple star rating implementation method provided by the Bureau of Energy Efficiency to get BEE Energy Star ratings for air conditioners, refrigerators, ceiling fans, and other products.
BEE Star Rating 
The Bureau of Energy Efficiency (BEE) star rating indicates how efficiently an electronic or electrical appliance uses electricity. The higher the star rating, the less consumption of electricity, and the more feasible the product is to be used by the public. It not only provides consumers with information about the device they are using but also allows electronics producers to experiment with technology to increase demand for their goods. BEE Certification in India is provided by the Bureau of Energy Efficiency of India to the manufacturers of electronic and electrical appliances. It rates the energy efficiency of appliances and then gives them the BEE energy rating in the Bureau of Energy Efficiency certification. Therefore, to get the BEE star rating for your appliances, you can contact experts and get one-on-one with BEE certification service.
Purpose Of BEE Certification
According to the Conservation Act of 2001, the BEE was established for the following reasons:
establishing a legal framework and giving national energy conservation initiatives direction.
Establish metrics and processes to gauge, track, and confirm national and global sectoral energy efficiency gains.
Utilize assistance from the bilateral, multilateral, and commercial sectors to put programs and initiatives for energy conservation and usage into action.
Engaging stakeholders in the coordination of policies and programs for the effective use of energy and its conservation
Engaging stakeholders in the coordination of policies and programs for the effective use of energy and its conservation
Show how the Energy Conservation Act's public-private partnership delivery system for energy efficiency works.
The Bureau of Energy Efficiency's Programs
The Bureau of Energy Efficiency is involved in the following programs:
National Mission for Enhanced Energy Efficiency (NMEEE): One of eight national missions included in the National Climate Change Action Plan (NAPCC) that the Government of India issued in June 2008 is the National Mission for Improved Energy Efficiency (NMEEE). The mission's primary objective is to provide fundamental rules and directives to support the market for energy efficiency.
Energy Conservation Building Code (ECBC): The Building Code for Energy Conservation, or ECBC, is a set of rules that applies to large commercial structures with linked loads of at least 100 kW or 120 kVA and specifies the minimum standards for the design and construction of energy-efficient buildings.
Standards and Labeling Scheme: The Standards and Labeling (SandL) program was established with the primary goal of empowering customers to make knowledgeable decisions on the potential for energy and cost savings of various energy-using devices. 28 household appliances are covered under the SandL program's star labeling scheme, of which 10 are required and the other 18 are optional. Key advantages of the SandL program include:
Through a planned consumer awareness campaign, customers' decisions to buy energy-efficient appliances will be significantly impacted. Market shift from energy-inefficient to energy-efficient products.
Demand Side Management (DSM) Scheme: Consumption Side Management (DSM) has long been regarded as one of the most crucial strategies to reduce energy demand and maintain development. DSM interventions have assisted utilities in postponing significant expenditures in grid production, transmission, and distribution as well as reducing peaks in power demand. The BEE contains two different types of DSM:
Municipal Demand Side Management (MuDSM) scheme: BEE launched a national Municipal Demand Side Management (MuDSM) initiative for energy efficiency in drinking water and wastewater pumping systems, public lighting, and in public buildings in urban municipalities (ULB) and municipalities in order to harness the energy-saving potential of municipalities.
Agricultural Demand Side Management (AgDSM) Scheme: The following are the promises made by this program on demand-side management for energy efficiency in agriculture:
Decreased use of energy overall
Enhanced groundwater abstraction effectiveness
Reduced cost of state utilities' subsidies
Power plant investments through capacity avoided
Indian BEE Certification Eligibility Standards
You must ascertain your eligibility for either required or optional BEE certification in India before submitting an application. Some items are included in the BEE required product list while others are included in the BEE optional product list, all of which are determined by BEE's star rating rules. Instead of adding to the confusion, though, we'll provide you with a list of goods:
Refrigerator: This product is often what people are seeking for when they search for the solution to the question, "How can I acquire a star rating for a fridge?" Due to its high energy usage, the BEE starred refrigerator is the most popular. The technique is particularly challenging for the energy rating of refrigerators, though. The star rating for frost-free refrigerators and standalone refrigerators, which would suggest different testing conditions, is one of the causes for this.
Air conditioning: The air conditioning received the first star rating, followed by the refrigerator. The BEE 5-Star AC grade is only available to manufacturers whose products are manufactured.
Ceiling fan: The BEE certification makes it simple to provide your consumers with a 5-star rated BEE ceiling fan.
Required Documents for BEE Certification In India
For two distinct BEE certificate levels, different BEE certificate requirements must be met in order to receive an Energy-efficient rating:
The following documents are needed for the brand level:
Specifics about the factories
In case it applies, a valid BIS certificate
Quality assurance certification
Certificate from SSI
Testing sample of a product
A few other needed paperwork
Documents needed for model-level BEE certification include those listed below:
NABL Accredited Laboratory Test Report 
Declaration Letter Cover Letter
Form of a Model BEE Agreement
Conclusion
Waiting for this certification is useless. You need not worry if you are unfamiliar with the method since Induce India will follow you. Induce India adheres to the organization's BEE certification standards by taking a goal-oriented approach. The business is assisted in obtaining the certificate swiftly and affordably in a straightforward and innovative manner. Induce India offers thorough guidance, support, and compliance with entrance regulations for permits.
INDUCE INDIA official brochure to explore about all the services and products. Please download to explore.